Meet the Stone Church Dentists in Hamilton
Stone Church Dentists Staff provides complete family dental and cosmetic services in Hamilton, Ontario. Dentist, Dr. Lillian Ivankovic has been serving the Hamilton area since 1992, ensuring all of her patients are on the best oral care path.
Dr. Ivankovic and the team understand that taking care of your teeth and gums can oftentimes be overlooked, considering our patient's busy day-to-day schedules. That's why we provide you with the education to ensure effective and swift maintenance so you and your family can enjoy a brighter, healthier smile.
Latest Dental Technology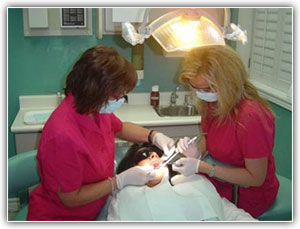 At Stone Church Family Dentistry we use the latest technologies such as:
Intra-Oral Cameras
Digitized Xrays
And Laser Treatment
These help to determine the best dental treatment plan for you. We get to the source of any problems so that we can effectively develop a plan of action to rectify it when necessary. Dr. Ivankovic and her staff of dental hygienists will speak with you about all of your oral health needs so that we are both on the same page.
Stone Church Dentists Staff  – The Friendly Staff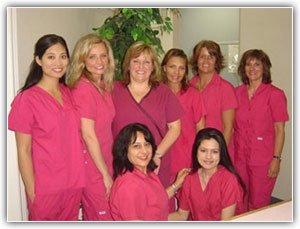 We also understand that taking a seat at the dentist can be a daunting and overwhelming experience for many. The Stone Church Dentists Staff assures you that your visit will be a pleasant one every time you have an appointment.
Stone Church Family Dentistry looks forward to meeting and exceeding your oral health needs. Our services include denture repairs, veneers, tooth whitening and other dental services. Give us a call and we will schedule a time to speak with our professional team.
Contact Dr. Lillian Ivankovic today to become a patient. Call 905-574-5666!